Go to your bosom, knock there, and ask your heart what it doth know. Shakespeare
Ideas for Evolving ID's
Game Changer:
From Landing New Goals to Inspiring New Lives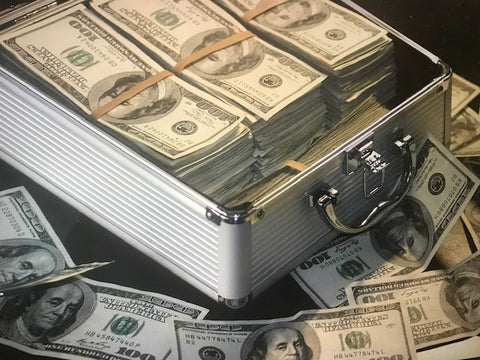 The Investor
Invest Smarter to Create Wealth
The Traveler
The Entrepreneur
Best Start-up's Gotta Be Yours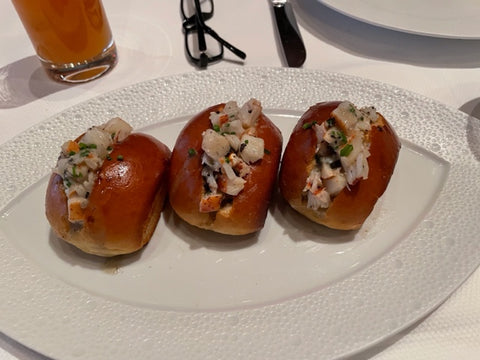 The Gourmet
The Hobbyist
The Creator
The Ethicist
Share & Honor our Planet, Cultivate Love
READ MORE HERE
One Truth at a Time
Still fighting the temporary #inflation Powell so eagerly deemed temporary a couple of years back. Once entrenched, prices hold the throne more than Jerome does the Chair of the #FederalReserve of the United States. Nip it in the bud or soon the bought kills you.
Simple: It's Whatever Makes You Happy
No time for anything else, and be sure to share the joy.
How to Be Happy, Starting... Now
Now is the time. Now is forever, the time to be happy. No matter what. How? Here is the secret. The great minds of the world tell you. Health. Ethics. Passion. Soulmates. Family. Work. Even how to deal with... the Impossible. The power of imagination. Humor. Money. Charity and generosity. Altruism. Enjoy and beware. FUNanc!al. Be happy.
Tags:
Be Grateful
,
Be Happy
,
Charity and generosity
,
Ethics
,
Family
,
Gratitude
,
Health
,
Here is the secret
,
Honesty
,
How to deal with... the Impossible
,
Humor
,
Integrity
,
Love
,
Mindfulness
,
Money
,
No matter what
,
No matter what. Here is the secret
,
Now is forever
,
Now is the time
,
Passion
,
Soulmates
,
The great minds of the world tell you
,
The power of imagination
,
the time to be happy
,
Work
Travelers, Explorers, Adventurers
The people, weather, water, arts and architecture and other sights, shopping, and cuisines, make it well worth visiting Lisbon, Portugal, and we can't wait to be back already. Enjoy São Jorge Castle, Belém Tower, Pastéis de Belém, Belcanto, The Four Seasons Ritz, Lisbon, Portugal. 
Lisbon is one of the oldest cities in the world, and the second-oldest European after Athens, predating other modern European capitals, not to mention New York City or Los Angeles, by centuries. But it's also beautiful, fun, and rejuvenating. 
First time in Dublin and hopefully won't be the last. It all started at the Merrion, one of the top hotels in town along with the Shelbourne and the Westbury. Located in the heart of Dublin city center (unlike the Intercontinental, another solid alternative), it is a member of The Leading Hotels of the World. Service was magnificent. Truly one of a kind. They made Covid testing a breeze (right in our room, how much easier can it be?). Afternoon Tea in the Drawing Rooms was quite pleasant, the scone original, although the pastries in general weren't quite as good as we would have liked. Of course, I was born in France, feel free to disregard... Only hiatus, a last-minute...
Entrepreneurs & Game Changers
Did you found Google? Facebook? Twitter? A hundred percent of the people who started a firm that later rocked the world, well, STARTED IT. Sure, it's honorable to work at a company, any company. But how about sailing on your own and flying to new heights? Taking a chance? Scary? Yes it is, but not much more than the prospect of getting fired or, worse(?), doing a possibly suboptimal job for the rest of your life somewhere in corporate America, I don't care if it's at Coca-Cola, General Electric, or some small outfit in Kansas, Texas, or California. You don't have a job? Then it's a no-brainer. Why wait to be hired when you can hire yourself? Right away, right now…...
Hobbyists & PassionBeasts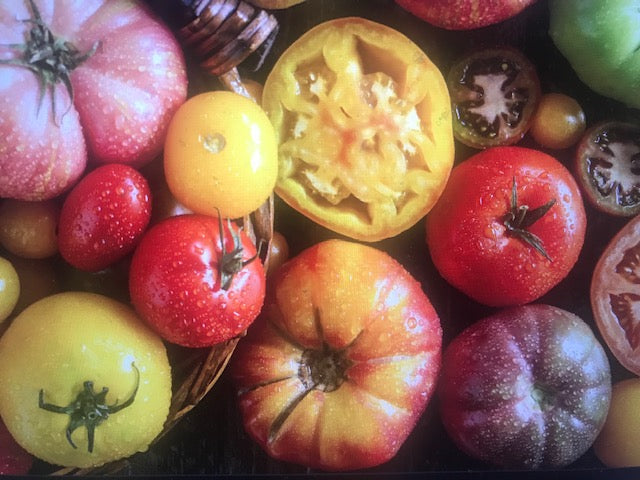 OK, I have never gardened. Not once in my life. Just read "Grow your Own Green Market," an article in the Wall Street Journal published on May 7, 2022. I live in a house and the house does have a garden. Brainstorming. Maybe I should give it a shot.
Artists, Creators, Revolutionaries
Ethicists & the Grand Lovers
The News Made Personal
Car pioneer Henry Ford once said, "Think you can, think you can't; either way, you'll be right." True in life, true in retirement. To which Louis Armstrong smartly added, "Musicians don't retire; they stop when there's no more music in them." Keep the music on then... Retirement can be a wonderful time. Here are twelve things to do when you reach your golden years...  1. Embrace a Healthy Lifestyle. You know, the usuals. Exercise. Eat healthy. Avoid excess salt or sugar, smoking, drugs. Drink lots of water, alcohol responsibly. Get enough sleep.  2. Fight Solitude. Socialize, nurture relationships with spouse, significant others, kids, grandkids, family, and friends. Create new bonds, break barriers and boundaries. Consider adopting a pet, if you are so inclined. It's...
"Top Gun: Maverick," the long-awaited sequel to the 1986 hit, opened to a blockbuster $156 million in the U.S. and Canada over the long Memorial Day weekend (2022), a box-office record for the holiday and a career-best debut for its lead, Tom Cruise. The movie creates a no-less-than-36-year-old franchise and reaffirms the 59-year-old (that's 60-1, if we're not mistaken) Cruise as a highly bankable movie star. Not exactly an elderly or a senior, the man, but he sure is, huh, mature. The movie stars Mr. Cruise as a veteran fighter pilot working with a group of younger recruits on a top-secret mission to destroy a uranium plant in an unidentified country. It has received rave reviews and ridden an aggressive marketing blitz by Paramount....
View all articles
Numbers to Numb Us
The penny-pinching is extending to more discretionary purchases. Seventy-two percent of consumers plan to look for less expensive alternatives this holiday season as a result of inflation, according to a survey of 2,200 U.S. adults by Morning Consult, a research company. That's a lot of people.  But not me. It's because I know better. I'm buying zero. That's  right, zero, as in 0. The US Inflation Rate has hit a delightful four decade and a half high at 8.20%, compared to 8.26% last month and 5.39% last year. This is rather comfortably higher than the long term average of 3.27%.  Meanwhile, a rocky stock market is eroding the wealth of many. Count me in. Not just rocky. Innovators, the long-duration stocks of...
Maybe that's why. Boeing Co. is trying to replace Air Force One, and it seems to be a challenging task. Costly, too, for both the plane maker's shareholders and U.S. taxpayers (yup, that's us) who must foot the bill to keep the president's aging float flying longer. The American multinational corporation, the same that designs, manufactures, and sells airplanes, satellites, telecommunications equipment, missiles, and rockets worldwide (It sure is rocket science, isn't it?) has a hard time getting its act together. It expects to lose $766 million more on the high-profile, years-late project to transform two 747-8 jumbo jets (2 is 1+1 so not that many, right?) into flying White Houses. This brings Boeing's total losses related to the endeavor to nearly $2 billion, according to securities filings (as...
View all articles
The Ethicist
Pair large text with an image to give focus to your chosen product, collection, or blog post. Add details on availability, style, or even provide a review.
Fun on Stars to Learn & Shine
In a tweet sent on July 25, 2022, Elon Musk writes that he "will try (his) best to be heads down focused on doing useful things for civilization." The founder, CEO, and Chief Engineer at SpaceX; angel investor, CEO, and Product Architect at Tesla, Inc., founder of The Boring Company; and co-founder of Neuralink and OpenAI (a sample of his achievements to date) has an estimated net worth of around US$242 billion as of July 25, 2022. As such, he qualifies as the wealthiest person in the world according to both the Bloomberg Billionaires Index and Forbes' real-time billionaires list. His bio is worth checking out, offers lots of food for thought. Here is a small sample. 1. Move, Move, and Move Again Elon was born in June 1971 in Pretoria, South...
FAQ
What does FUNanc!al do?

Inform, Educate, Enrich, Entertain, Elevate, Dress, Cheer, Make Happy
How do you spell FUNanc!al?

FUNanc!al. But the domain name is funanc1al.com.
How does FUNanc!al make a living?

Sell subscriptions to various communities of users (investors, travelers, creators, etc.). Set up corporate portals for a custom-made FUNanc!al ecosystem stimulating similar communities at our Customers. Provide highly targeted advertising. Offer wonderful, branded garments to people who want to live the life. Promote writers, creators, and other revolutionaries. Foster synergies with affiliated websites and social media platforms (Cl1Q).
Subscribe to our newsletter
New ideas, promotions, products, and sales. Directly to your inbox.